VARIOUS PACKAGING & VISUAL SYSTEMS
Founded more than 150 years ago, the Scotts Miracale-Gro company has a long history of making and selling lawn and garden products. A unique look for their soil, mulch, and plant food helps set their brands apart.
Creative Direction: Scott Thares
Design: TIM CRONIN, JENNY MORAN
Country Soil: Branding and package design for Scott's new organic and locally sourced soil brand. With sturdy, weathered typography and engraved images inspired by vintage seed packets, Country Soil is authentic and down-home. Featured in Print Magazine Regional Design Awards 2017, and Communication Arts Online 2018.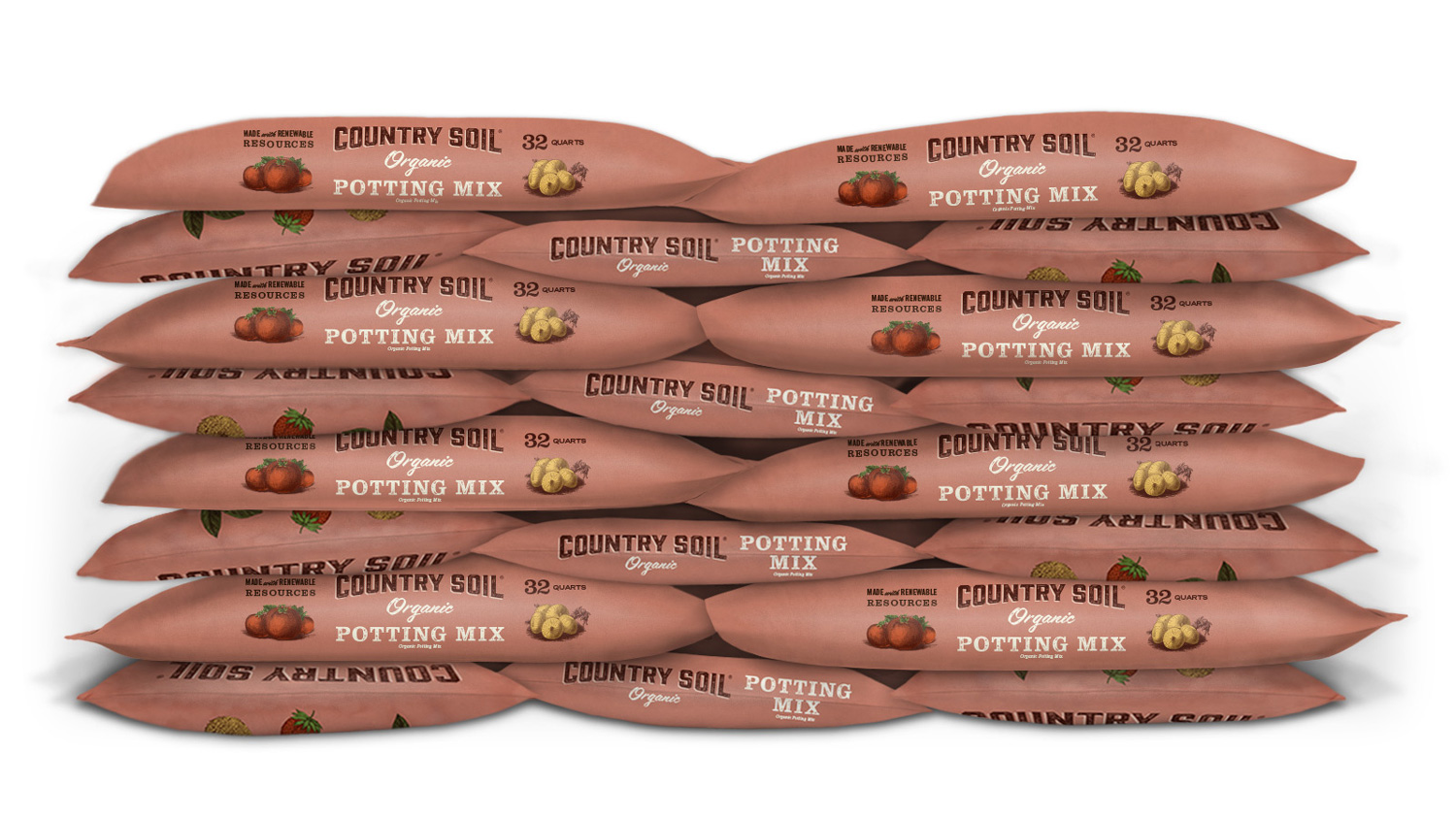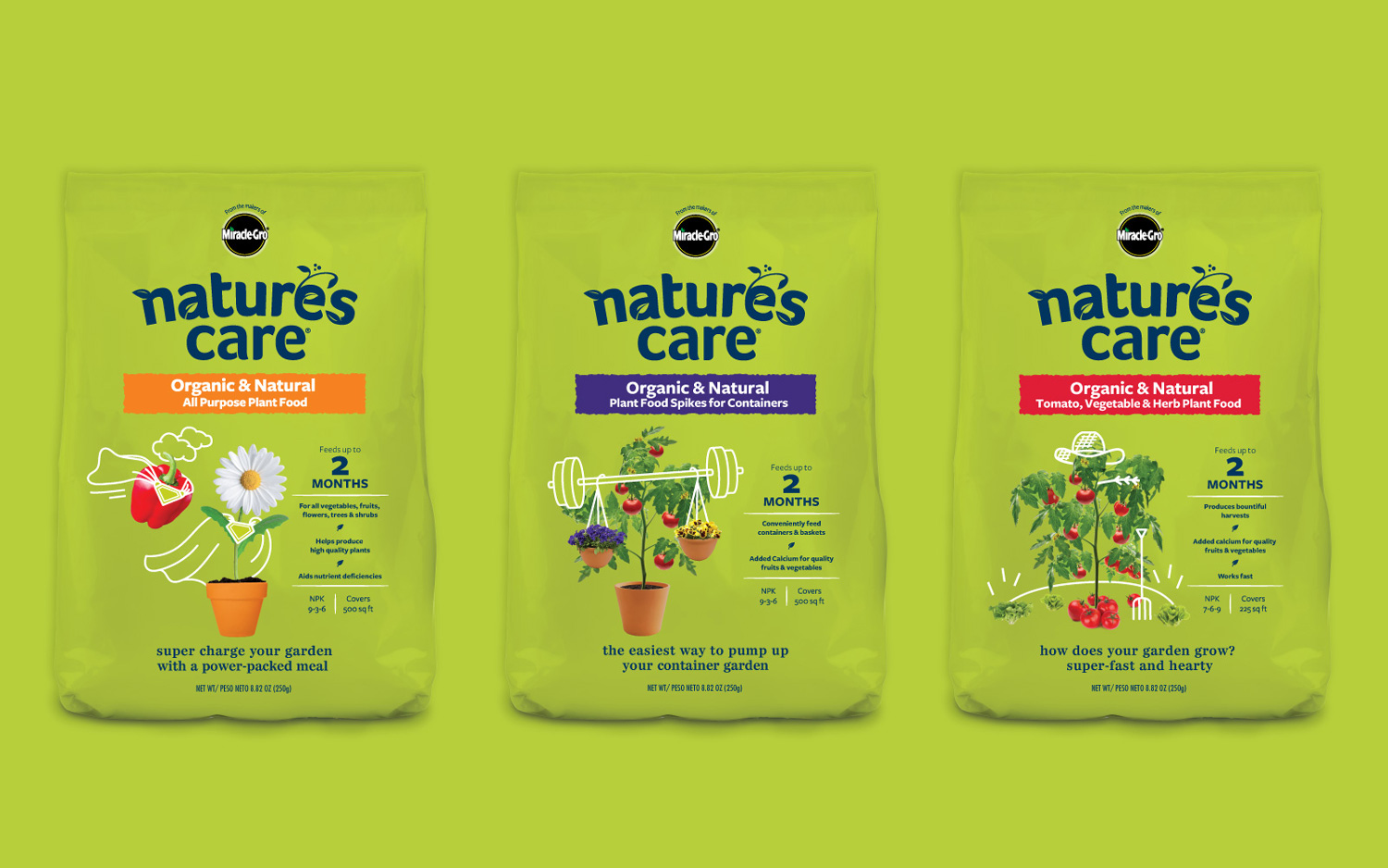 Nature's Care: Package design for Nature's Care plant foods and insect repellants, featuring irreverent illustration.
California Select Mulch: Branding and packaging for California Select Mulch, formulated for California's dry climate. The design incorporates motifs from the state flag.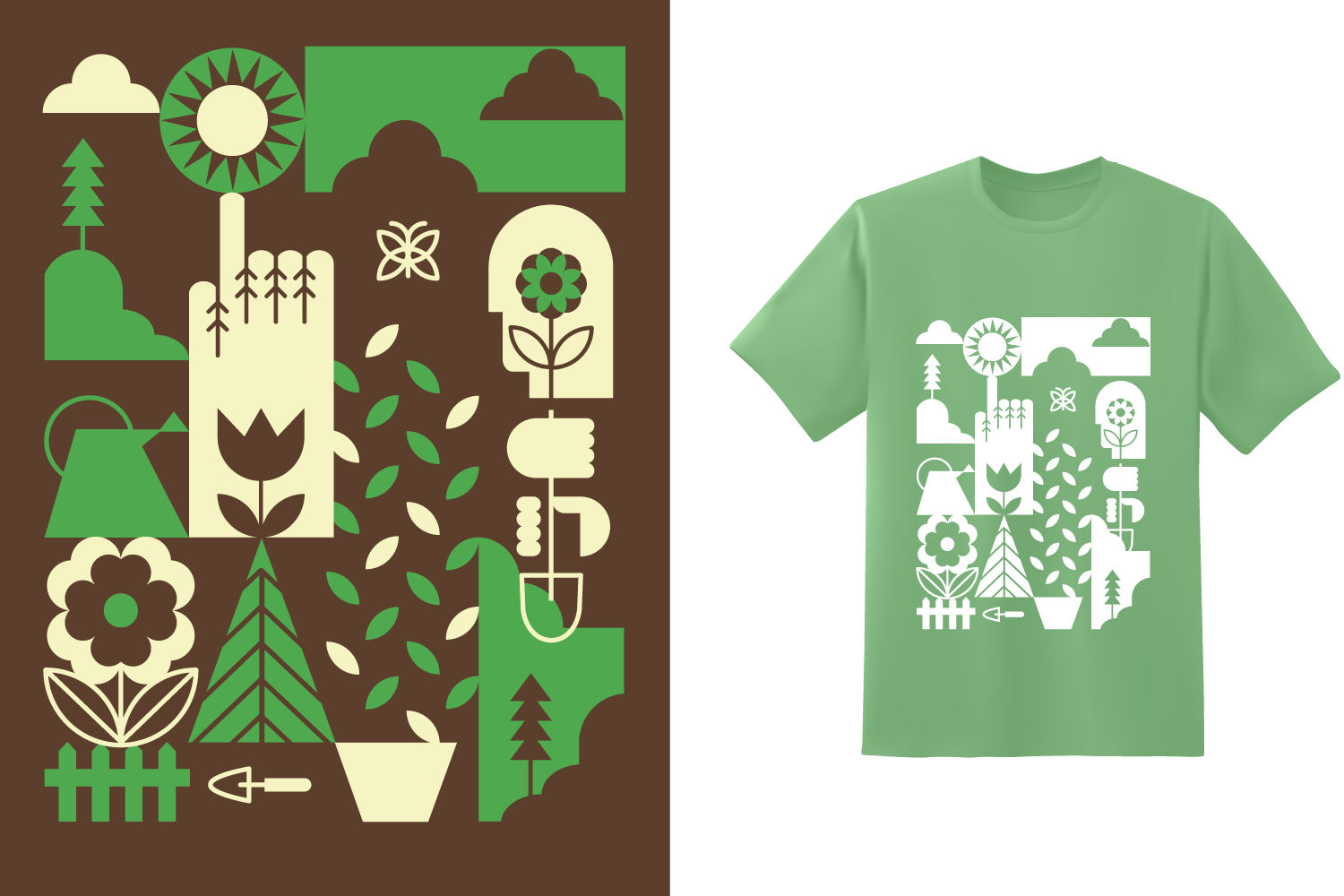 Give Back To Grow: Created for Scotts Miracle-Gro Company's philanthropic outreach program, Give Back to Grow, these playful flora illustrations were featured on volunteer shirts.